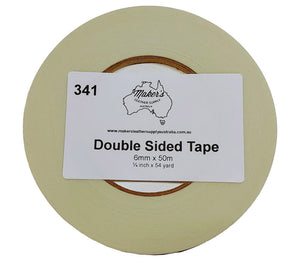 Our double sided tape adhesive  is really sticky on both sides and does not gum up your needle or awl as much as you sew.  

Use to hold projects together while you sew.   Also  amazing  for wallet interiors if you use the "ribbon" method.   
No need to muck around with stinky messy glue when you have a roll of this around.
6mm wide, 0.11mm thick and comes in a 50-metre roll!